---
PURE SPIN
IN ITS RAWEST FORM
Jaws Raw brings raw scoring performance to your wedge game. Featuring the most aggressive grooves in golf, with a raw face that promotes maximum spin. For the first time ever, Callaway is bringing tungsten technology to a wedge, for a weight balanced club that offers both feel and control. These new technologies are balanced with the craftsmanship honed from Roger Cleveland's 40+ years of designing some of the most sought-after wedges in golf
JAWS RAW
FEATURES & BENEFITS
TOTAL SPIN MACHINE
Takes spin and control to new levels. We've combined off-set groove-in-groove technology with the most aggressive groove in golf for a controlled "one hop and stop" trajectory.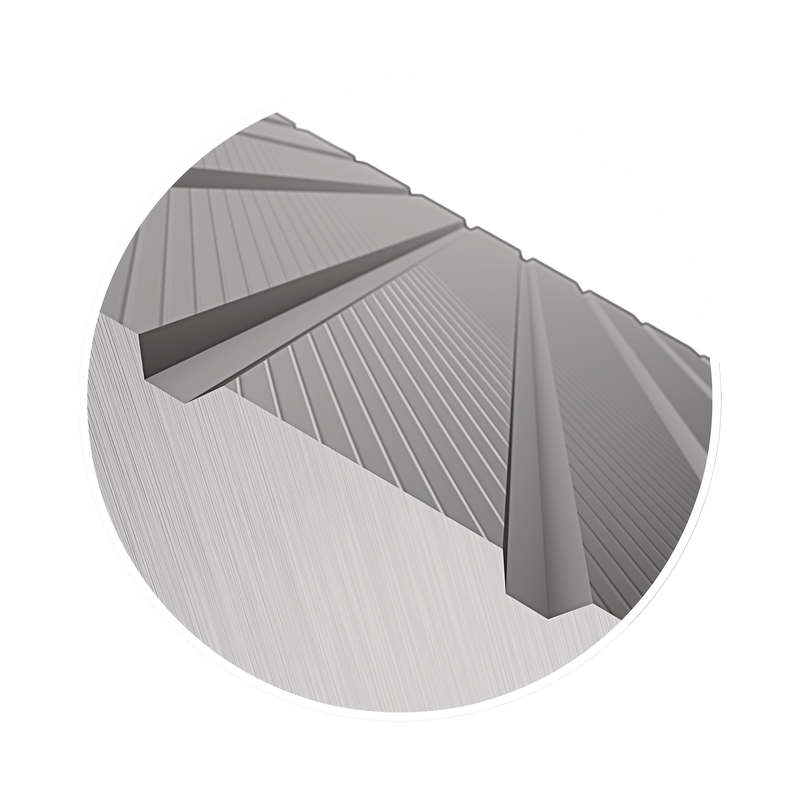 VERSATILITY AND SHOT MAKING
The Jaws Raw lineup includes 17 loft and bounce combinations per finish to fit a wide variety of wedge needs starting with our brand new, tri-level sole Z Grind, standard S, wide sole W, and high bounce X grind.
WEIGHT BALANCED DESIGN
The first Callaway wedges with Tungsten, on the sand and lob wedges, which we use to center the CG for control and feel. Variable hosel lengths and weighted toe pads help to control trajectory and enhance forgiveness.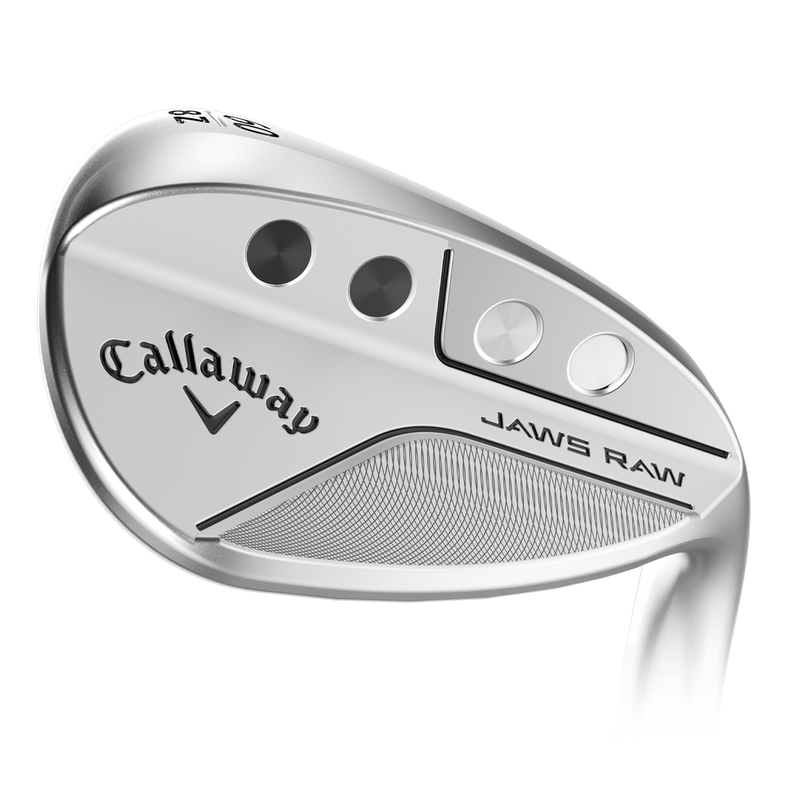 RAW FACE
We've removed the plating on the face, which exposes the groove edge for maximum friction and spin. This also allows for rusting over time in the scoring, without impacting playability. The premium look is maintained across the rest of the clubhead.
FEATURED
GRIND OPTIONS
Z-GRIND
PLAYER TYPE: Shotmakers who like to open the face around the greens
DIVOT TYPE: Shallow Divot
CONDITION TYPE: Medium, Firm
LOFTS: 58°, 60°
BOUNCE: 12°
S-GRIND
PLAYER TYPE:

 

Fits a variety of swing types; best for players who prefer a square face
DIVOT TYPE:

 

Moderate

 

Divot
CONDITION TYPE:

 Soft, 

Medium, Firm
LOFTS:

 

48°, 50°, 52°, 54°, 56°,

 

58°, 60°
BOUNCE:

 

10°
X-GRIND
PLAYER TYPE:

 

Shotmakers with a steep angle of attack
DIVOT TYPE:

 

Deep Divot
CONDITION TYPE:

 

Medium, Soft
LOFTS:

 

58°, 60°
BOUNCE:

 

12°
W-GRIND
PLAYER TYPE:

 

Our widest sole for players who need the most help and forgiveness
DIVOT TYPE:

 

Deep Divot
CONDITION TYPE:

 

Soft
LOFTS: 50°, 52°, 54°, 56°, 58°, 60°
BOUNCE:

 

12°
PRODUCT SPECS
MENS JAWS RAW CHROME WEDGE PRODUCT SPECS
| LOFT | AVAILABILITY | BOUNCE | SOLE | STANDARD LENGTH | LIE | STEEL SWING WEIGHT | GRAPHITE SWING WEIGHT |
| --- | --- | --- | --- | --- | --- | --- | --- |
| 48° | RH ONLY | 10° | S-GRIND | 35.75" | 64.0° | D3 | D2 |
| 50° | RH / LH | 10° | S-GRIND | 35.50" | 64.0° | D3 | D2 |
| 50° | RH ONLY | 12° | W-GRIND | 35.50" | 64.0° | D3 | D2 |
| 52° | RH / LH | 10° | S-GRIND | 35.50" | 64.0° | D3 | D2 |
| 52° | RH ONLY | 12° | W-GRIND | 35.50" | 64.0° | D3 | D2 |
| 54° | RH / LH | 10° | S-GRIND | 35.25" | 64.0° | D4 | D2 |
| 54° | RH / LH | 12° | W-GRIND | 35.25" | 64.0° | D4 | D3 |
| 56° | RH / LH | 10° | S-GRIND | 35.25" | 64.0° | D4 | D3 |
| 56° | RH / LH | 12° | W-GRIND | 35.25" | 64.0° | D4 | D3 |
| 58° | RH / LH | 8° | Z-GRIND | 35.00" | 64.0° | D4 | D3 |
| 58° | RH / LH | 10° | S-GRIND | 35.00" | 64.0° | D4 | D3 |
| 58° | RH ONLY | 12° | W-GRIND | 35.00" | 64.0° | D4 | D3 |
| 58° | RH / LH | 12° | X-GRIND | 35.00" | 64.0° | D4 | D3 |
| 60° | RH / LH | 8° | Z-GRIND | 35.00" | 64.0° | D4 | D3 |
| 60° | RH / LH | 10° | S-GRIND | 35.00" | 64.0° | D4 | D3 |
| 60° | RH / LH | 12° | W-GRIND | 35.00" | 64.0° | D4 | D3 |
| 60° | RH / LH | 12° | X-GRIND | 35.00" | 64.0° | D4 | D3 |
TRUE TEMPER DYNAMIC GOLD SPINNER 115 STEEL

| MANUFACTURER | FLEX | SHAFT WEIGHT | TORQUE | KICKPOINT |
| --- | --- | --- | --- | --- |
| TRUE TEMPER | S200 | 115 | LOW | MID |
PROJECT X CATALYST WEDGE

| MANUFACTURER | FLEX | TORQUE | KICKPOINT |
| --- | --- | --- | --- |
| TRUE TEMPER | WEDGE | MID | LOW-MID |
---
Share this Product
---
More from this collection